1 Feb
My whole life, I've been very good at being a fan. When I was young, it was Little House on the Prairie, American Girls, Disney princesses, and the Boxcar Children. In middle and high school, Harry Potter pretty much changed my life. Then in college there was Twilight (yes, I know…), the Hunger Games, anything related to Jane Austen or the British regency period, Friends, and Battlestar Galactica. Since we got married, John and I have even had a few shared nerding out moments, like when we watched all of Downton Abbey and Avatar: The Last Airbender (the kickass cartoon, not the terrible movie), when we played all the Halo games and read some of the books (I'm reading one now), and now when we both separately decided to start watching Doctor Who (I'm obligated to tell you that he started first). For a long time, I tried to hide how geeky I got about all this stuff, probably in an effort to show the world I was, in fact, a mature grown-up. However, at some point over the past few years I subconsciously decided that I just didn't care anymore and slowly unraveled my nerd flag. I've come to have the same opinion as the glorious Simon Pegg:
Along with this nerd self-acceptance, I decided to start incorporating the things I love into my living space. I like having things that make me smile whenever I see them. I'm not talking about something like the the *NSync posters that I used to have plastered all over my walls, but a more sophisticated take on geek-chic. Take, for example, the giant Star Wars quote I put up in the living room. It's seeped in nerdiness, but it's not a giant statue of a Stormtrooper or anything. Or a Wookiee Jesus. Oh wait…we do have that. I should take an aside here and say that this "sophisticated" geek decor does not apply to the War Room. That place is basically a child's room, so we can have things like Wookiee Jesus, a Gryffindor banner, and an X-Men comic cover all in the same corner (sorry for the grainy iPhone pic).
But anyways, war room aside, I've been trying to add things into other areas of the apartment that embody things that John and I love. In the bedroom, for instance, I have an art print inspired by "It's a Wonderful Life" (one of my fave movies) and a map of the London tube from my time spent there, exemplifying my love of all things British.
Art is obviously the easiest way to add some subtle nerdiness to the home, but novelty mugs are a close second (yes, they're not very subtle, but they stay hidden in a cupboard most of the time). I'm especially intrigued by these Star Wars twin mugs (recognize the quote?) and the TARDIS mug (from Doctor Who):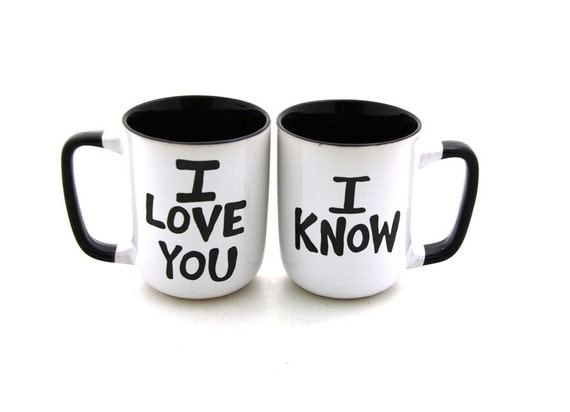 I've also been pining for some awesome bookends to add interest to our shelves (and later, to our floor-to-ceiling library with ladders in our giant home, obviously). I love these zombie and white owl (reminds me of Hedwig) ones: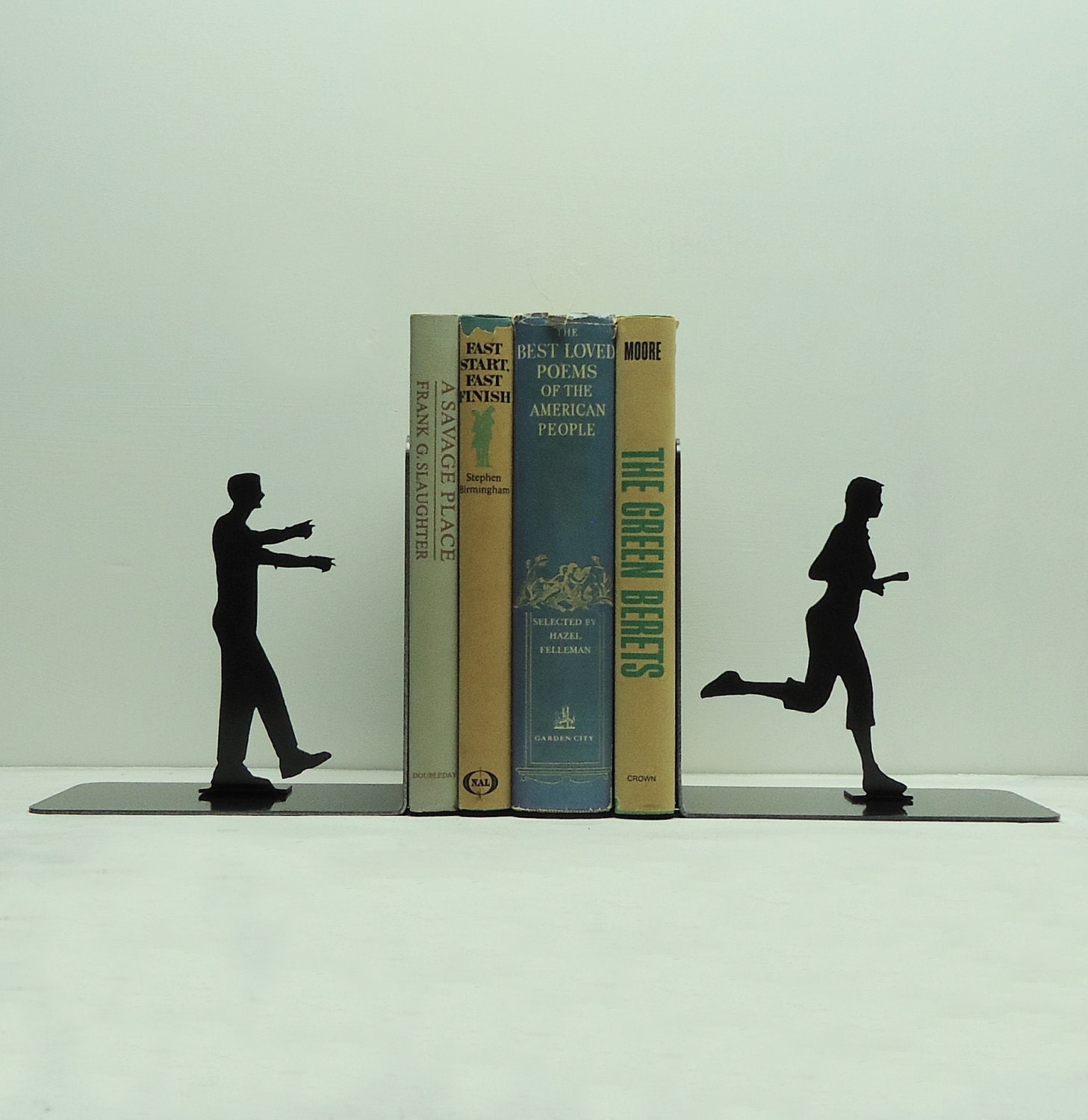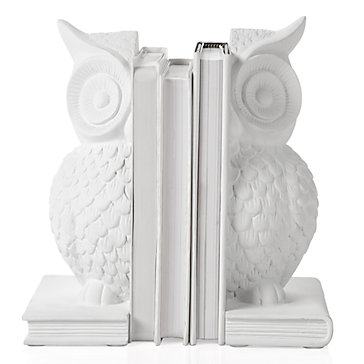 Hopefully, I will acquire all of these things and slowly turn our apartment into a subtle nerd haven. Anyone out there nerding out over something these days? As I'm writing this I keep wishing I were watching Doctor Who, but I must. pace. myself.